All About Spelling: January $100 Giveaway
Did you know that All About Learning Press is giving away a $100 gift certificate this January towards the purchase of any of their products?
A couple of years ago, I became an affiliate because we *love* their spelling program so much!
Our family started using the All About Spelling program seven years ago, when my son was 6.  My older two used AAS for years and my youngest is making her way through the program now.
The rules are laid out logically. In addition to practicing the words and writing sentences, we play a lot of games to help the kids internalize the rules.  It has been a great program for us.
This is a picture from a couple of years ago of ED using the tiles to spell out a word. She's now on Level 4. 🙂
You can find out more about their spelling program here: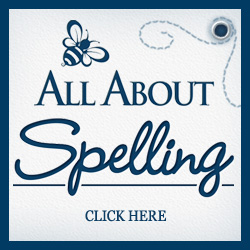 affiliate link
They also have a reading program, All About Reading, that other homeschool families have used and raved about.
If you are interested in their raffle drawing, just visit this page: All About Learning Giveaway for a chance to win a $100 gift certificate towards any of their products. If you enter, I hope you win!
You might also be interested in their free Winter Materials: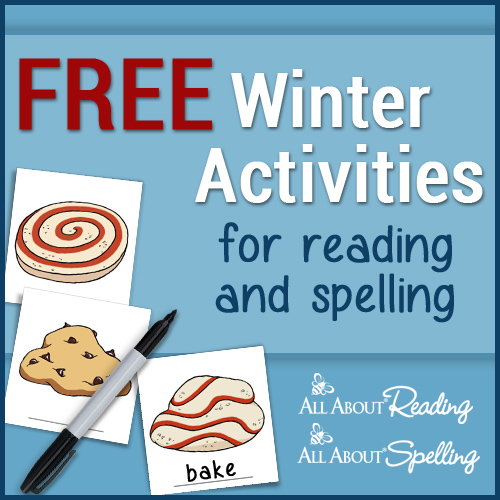 And speaking of winter, you might be interested in our Free Winter Skip Counting Pages for the 2s, 3s, 4s, 5s and 6s
That's about it for today! See you again soon here or at our Homeschool Den Facebook Page! Don't forget to Subscribe to our Homeschool Den Newsletter! You might also want to check out our Language Arts Resource Page which has links to dozens of free grammar worksheets, writing tips, and other language arts posts!  And don't forget to check out Our Store as well.
Happy Homeschooling! ~Liesl